Term 2, 2021
Fri 21st May Pink Shirt Day

22nd- 29th May AJHS School Production "High School Musical "

Tues 1st June BoT meeting (pm)

Mon 7th June Queens Birthday (Public Holiday)

Tues 8th June CoL Teacher Only Day

Wed 30th June Music Evening

Thurs 1st July Y 9 & 10 Dance Showcase

Tues 6th July Learner Led Conferences -Y7 & 8

Wed 7th July Learner Led Conferences -Y9 & 10

Fri 9th July End of Term 2
Check out our new school apps
To download the app please go to the App/Play store and search for KiwiSchools Connect.
Once downloaded you can select AJHS and choose Subscribe to all.
Alternatively, you can scan the QR code or click this
link
Reporting Absences
You can use the KAMAR app on your mobile device to report your childs absence from school.
You can download the KAMAR App from the Apple App Store or Google Play.
In the settings for the KAMAR App the Portal address is Portal.ajhs.school.nz
Log in using your parent password click on the – Absence Notify – enter the required fields.
Changed Student or Caregiver Contact details
Just a reminder that If you are moving house can you please notify the school with the updated details. A "change of details form" can be collected from the Main Reception area or the Student Desk reception.
Physiotherapy Service is now available to students:

Proactive Physiotherapy is now available to see students on a Monday morning from May 17th.
There are several ways to access the service:
You can contact Proactive directly on 5581973

Contact AJHS Nurse on 4155473 ext 607 or email brigid.lamont@ajhs.school.nz
If your child presents to the School Nurse with an injury and is assessed as requiring physio they will be referred.
All people under 16 years old need Parental consent to be treated.
The preferred option is that Parents/Caregivers complete a consent form, either given to students at time of referral or available on our website under Information/Health Information/Physiotherapy, and return with this at time of appointment.
Alternatively you can opt out of the service by emailing brigidlamont@ajhs.school.nz.
If you do not opt out we will consider this as consent however will make every effort to contact you to discuss any referrals.
Proactive will send a text reminder to Parents on the day prior to an appointment.
Regards
Brigid Lamont
AJHS Registered Nurse
The Makomako atrium needs you …..
Our atrium couch is looking a bit tired. Do you have a second hand one looking for a new home? If so please contact victoria.booth@ajhs.school.nz with details and a photograph.
High School Musical JR
Albany Junior High School is delighted to bring you our very own production of High School Musical Jr. Featuring a cast and crew of over 100 students, our school is certainly in the grips of "production fever". Book your tickets now!! Details of ticket prices, show dates and times can be found on the school website (www.ajhs.school.nz) or by using the QR code on
the poster. We look forward to seeing you there!!
When the captain of his school basketball team (Troy Bolton) and a science genius renowned for her academic prowess (Gabriella Montez) meet at a karaoke party whilst on a ski holiday, little do they realise that soon they will be attending the same school (East High) and challenging all the existing stereotypes there. By auditioning for the school musical, they anger the reigning queen of the theatre (Sharpay Evans), who makes it her mission to keep everybody in the school exactly where they belong. Will they succumb to the pressure of maintaining the "Status Quo?" Or will the young lovebirds' courage to follow their dreams enable the rebels, and indeed the entire East High school community, to "Break Free?"
Revolution Tour visit to AJHS
On Tuesday 11th May we were lucky enough to have the Revolution Tour visit AJHS.
The key messages to our students were around Inspiring Hope, Building Resilience and Empowering Change. This was done through real life stories covering topics that affect our young people and equiping them with tools to navigate life's complexities.
A big thanks to the Revolution Team for coming along to AJHS!
Year 9 North Shore Humanities Trip to Devonport.
Year 9 Humanities students spent Term one exploring the unique and diverse history of Te Raki Paewhenua (North Shore). As a culmination of our study we took a day trip to Devonport where we visited the site of the Tainui waka, then we explored Maungauika (North Head) and learned about it's history as first a Maori Pa and later a strategic lookout for foreign enemies. We were able to explore some of the tunnels that were built in 1885, partially as a result of a hoax newspaper article saying that the Russians were coming to invade! We also visited the site of the first European hanging for murder and the grave site of Patuone, a Ngapuhi Cheif of great importance. Patuone was a signatory to the Treaty of Waitangi and lived to about 108 years old – he was a young child when Captain James Cook visited the Bay of Islands on the Endeavor and he recounted seeing his father row out in a waka to share fish with the crew on board.
Who knew there were so many important historical sites in Devonport! Teachers were astounded that many of our students had never visited North Head or explored the tunnels there. It's a wonderful weekend activity and it's free! So if you're looking for something to do on the weekend, our Humanities team can highly recommend a trip to Devonport.
Year 7 Zoo Trip
In the first week of Term 2, AJHS' Year 7s went on a trip to the Auckland Zoo.
We were excited to see some of the new habitats and to visit the elephants, as it was probably our last chance to see them before they go to their new home.
We spent a lot of time journeying through the different Aotearoa New Zealand habitats represented in Te Wao Nui area with the zoo educators. It was interesting to learn more about our native and endemic species.
One big highlight was the Spider-Monkey talk that the zookeepers gave especially to us. There were two zookeepers, one feeding the Spider-Monkeys while the other was talking about where they naturally came from, what they eat and what we can do to help the species to survive.

A big thank you to the parents who came with us, and to our teachers for organising an amazing day for us.
By: Jules Pan & Ryan Maelzer 7K20
High School Musical Camp –
28 – 30 April
Over the 28th, 29th, and 30th of April, the High School Musical cast and crew attended an intense day camp. This consisted of learning new dances, polishing some scenes and many other things. I enjoyed working on big numbers such as Stick to the Status Quo. The environment at the camp was phenomenal. Everyone was focused and helping each other out. On the last day, most of the cast performed in the talent show. This was my highlight in the camp because everyone was so supportive of each other, and we just had a great time in general. I loved the whole experience of this camp and I hope to get to do it again in the next school production at AJHS. I hope that everyone who is reading this gets the opportunity to watch our version of the High School Musical. The cast and crew are waiting for you!
Written by Lucy Singleton 7T14
Term 1 Music Evening
MC-ing and performing in Term 1's music evening was an incredible experience for me. It was so exciting to step out of my comfort zone and develop my public speaking skills, along with my performance skills. I tend to get quite nervous when speaking in front of crowds, so MC-ing was pretty challenging and I'm proud of myself for doing it. Because of this experience, I gained a lto of confidence and I'd love to do something like this again. I encourage all music students to try something like this.
Written by Samantha Redgrove 10T1
Congratulations to the band AMAZE
The band AMAZE (current Year 9 students Zachary Saunders and Elia Inglis, along with past pupils Aryan Thakkar, Aaron Ko and Milo Lindsay) recorded their original song "Nothing to Fear" on 28 March. On Friday 7 May we heard that the song was selected as one of the finalists in the Youthtown National Songwriting Competition for Year 9-11 secondary school students. They have won a $750 recording session and a place on the compilation album.
Congratulations once again on this amazing achievement.
Van Gogh Alive Exhibition
The Year 9/10 Visual Art students were very excited to recently attend the Van Gogh Alive Exhibition held at the Spark Arena. It was such an amazing opportunity for students to experience the most visited multi-sensory experience in the world. Van Gogh Alive was not an art exhibition in the traditional sense. It was an immersive multimedia art experience combining high definition projections of Van Gogh's paintings with a digital surround sound classical score. Imagery and animations were projected at a scale that offered students the ability to see the details of the artist's work like never before.
The exhibition was thoroughly enjoyed by all. We would like to thank the parents and staff that assisted us on the trip to make this wonderful experience possible for our learners.
Art of the Week
Year 7 'Leopard' by Kavin Vignesh Kumar and 'Tiger' by Lara McLeay
Year 8 'Mountains' by Oskar Barron and Alba Dew
Year 9 'Facial Proportion Studies' by Jackson Morgan, William Chamberlain and Taemin Lee
Year 10 Visual Arts 'Seagull' by Madison Price and 'Lighthouse' by Esme Cairns
Year 10 Photography
"Car" by Finn Robertson and "Beach" by Kezzi Bowden
SPORTS AND WINTER STOCK
Scarves – limited numbers available
Rain Coats – all sizes currently available 2XS-XS-Sml-Med-Lge-XL
Winter Jumpers – we currently have stock available in most sizes.
Girls Uniform Black tights
1 last LETTERMAN JACKET is left in Size 3XL ONLY
NOW $60.00, get in quick, first in.
YEAR 9 AND 10 HOODIES, unfortunately we are currently out of stock
in sizes Medium and Large. We are awaiting more stock and should be
available some time in June – we will keep you posted.
Enquiries and orders welcome.
Have you purchased your Netball Dress? stock available.
Have you purchased your Maroon Sport Socks for Hockey/Rugby/Soccer? – stock available.
PFORM.NZ Classes running here at AJHS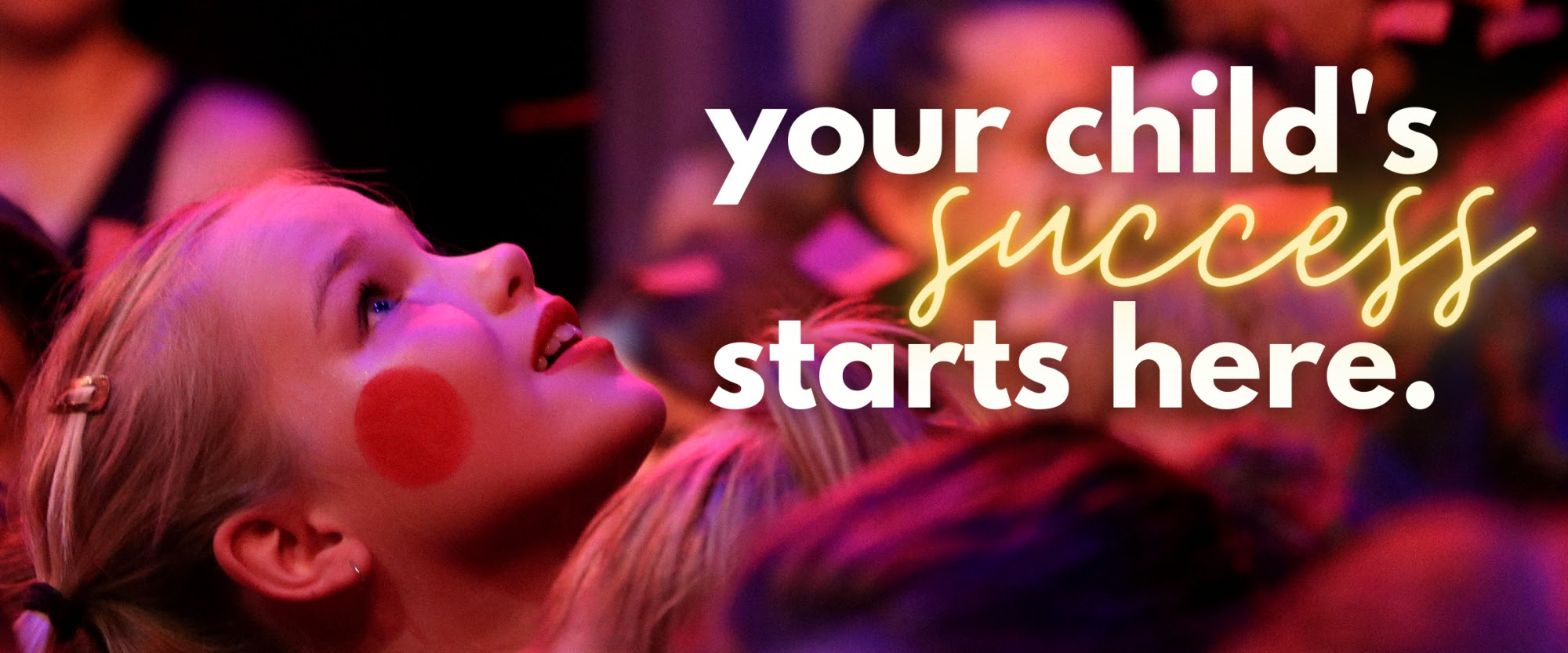 This is a great time to trial Pform.nz.
Bring friends and experience the wonderful classes that we offer at Albany Junior High School
on Mondays (5.00pm – 6.00pm).
No booking required – just turn up for a free trial & you will be warmly welcomed VENUE DETAILS
1/4 PIZZA SLICE- Ham & Cheese $2.50
1/2 SANDWICH- Choose from: Ham, Chicken or Vege
[with lettuce, mayo,cucumber, carrot and tomato] $4.00

CHICKEN BURGER- with mayo, lettuce, tomato and carrot $5.00
BEEF BURGER- with mayo, lettuce, tomato and carrot $4.50
BLT- with mayo, bacon, lettuce and tomato $4.50
WHOLEMEAL ROLLS – Choose from: Ham, Chicken or Vege
[with mayo,lettuce,carrot and tomato] $5.00

BACON & EGG ROLLS- with bacon and tomato sauce $4.50
WRAPS- Choose from: Ham, Chicken or Vege
[with tomato chutney, lettuce, tomato, cucumber & carrot] $5.50

NACHOS- with corn chips, minced beef and cheese $6.00
CHICKEN NUGGETS $5.00
DADS PIES:
BUTTER CHICKEN $4.50
MINCE AND CHEESE $4.00
STEAK AND CHEESE $4.00
BACON N EGG $4.00
FRUIT SALAD $5.00
SUSHI $6.00
CHICKEN ON RICE $5.00
STEAM BUNS $4.00
CHICKEN CURRY N ROTI $6.00
CHICKPEA CURRY N RICE $6.00